Give Us a Call
(604) 278-2738
Get The Premium Dental Care That You Deserve Today. 我們說中文 | Nagsasalita kami ng Filipino
Monday - Wednesday & Sat

10:00am - 6:00pm

Thursday & Friday

9:00am - 6:00pm

Sunday

Closed
Dr Raymond Tang & Dr Jones Young
ORA Dental Care Clinic
ORA Dental Care Team provide cosmetic, preventative, restorative, & family dentistry. We serve patients of all ages and are always happy to welcome new patients. Whether you're looking to book your regular exam and cleaning, brighten your smile with teeth whitening, or are in need of a root canal, we are here to help. Dr. Tang & Dr. Young strive to make sure our patients are satisfied with the dental care they receive. They will go over any necessary treatments with you, explaining the process and all the options so that you can make an informed decision about your treatments. If you're looking for an experienced dentist in Richmond, give us a call!
Botox
Children Dentistry
Cosmetic Dentistry
General Dentistry
Implants
Invisalign
Jaw and Muscle Pain Treatment
Periodontal Procedures
Skin Rejuvenation Injectables
Teeth Cleaning
Wisdom Teeth Removal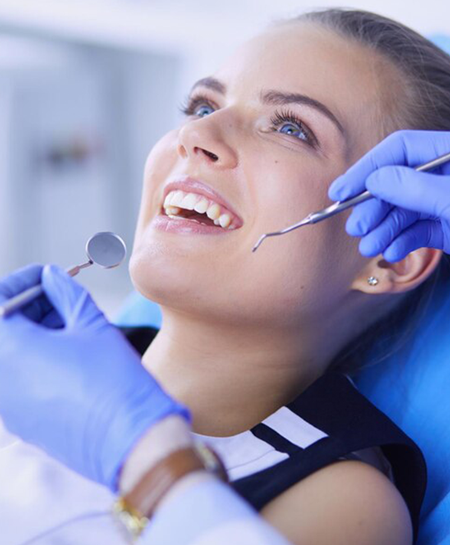 OUR SERVICES
How We Can Help You & Your Family
RESTORATIVE, PREVENTATIVE, FAMILY & COSMETIC DENTISTRY IN RICHMOND.
What Is Sedation Dentistry?
Sedation dentistry uses medication to help patients relax during dental procedures.
When you choose this option for your treatment, you will be awake but will feel fully relaxed and calm. With Nitrous Oxide sedation, you are able to drive home after your appointment. It is safe for children as well.
Sedation Dentistry may be appropriate for people who:
have a low pain threshold
can't sit still in the dentist's chair
have very sensitive teeth
have a bad gag reflex
need a large amount of dental work completed
At ORA Dental Care, our professional dental team will make you feel at ease. If you are nervous about dental treatment, sedation is a popular choice among our patients to ensure that their dental treatment is completely anxiety free.
Why Choose Us?
The standard of excellent
health care.
We have many clients who have been coming to us for decades thanks to the consistent, personal, and warm service that they receive from us. Take a look at our RateMDs reviews and you'll see why so many Lower Mainland residents continue to choose us for their dental needs. We're proud to be a top 3 rated clinic in Richmond!
You can rely on us for:
Honesty

Knowledge

Experience

Compassionate care

Complex cosmetic dentistry

Discounts for some under-privileged clients

Digital X-ray for minimal radiation

Convenient location

Friendly staff

Multilingual service: English, Cantonese, Filipino, Mandarin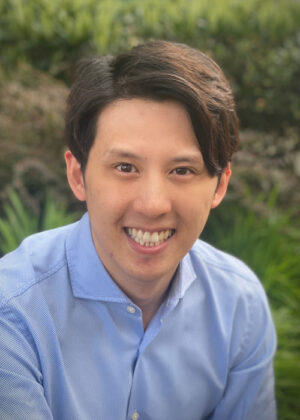 Dr. Raymond Tang
BDENT Bsc.
Dr. Raymond Tang has a keen interest in restoring function and aesthetics to a balanced occlusion for adults and even young teenagers. Continuing education has always been a focus for Dr. Tang. Due to this, he is constantly updating his knowledge regarding function with key institutions such as California Implant Institute and The Pikos Institute. This experience has allowed him to implement advanced surgical procedures to replace teeth even in areas where there is not enough bone to lay the prosthesis on. He is a graduate of the Advanced Implant surgery and grafting program taught under the supervision of Dr. Louie Al-Faraje, who is a leading authority in creating techniques for oral implantology procedures. Dr. Tang is also an Invisalign provider who uses Propel Orthodontics to shift teeth as quickly and painlessly as possible. This involves innovative devices and procedures in conjunction with traditional braces / Invisalign to get quicker results.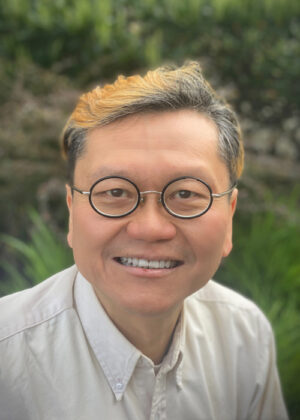 Dr. Jones Young graduated from the University of Manitoba with his D.M.D. in 1987. Dr. Young is the sole proprietor and operator of his practice and has been in the Richmond area since 2004. Existing clients have been coming to this practice for decades due the consistency, honesty, and professionalism we provide. Our patients come from all over the Lower Mainland including Maple Ridge, Coquitlam, North Vancouver, Surrey, and Delta. Take a look at our reviews, and you'll see why our patients have trusted us for so many years.
OUR CLIENTS
What Our Clients Say
We take pride in the outstanding reputation we've developed with our patients over the years.
I have been a patient of Dr. Young for 6 years and never have thought about changing dentists. He has always given me the best dental care and has been gentle and kind. I have never been a person who enjoys the dentist but I do not hesitate to see Dr. Young when I am having any teeth issues. Satisfaction guaranteed.
Fantastic Staff And Welcoming Environment. Absolutely fantastic dentist and staff. They have the upmost quality of care and make you feel so welcome. Dr. Young fixed my chipped tooth while I was pregnant. He was completely reassuring and it was pain free. I continue to recommend him to all family and friends. Thank you for your great work.
Dr. Jones Young is very professional and family friendly. His work is detailed and thorough. His work ethic is about 'what is best' for his patients, not about the bottom line. I will travel any distance to have my teeth be in Dr. Jones Young skilled expert care. He shows concern with his patients, a rare trait in modern dentistry. Try him, you will be impressed!
MAKE AN APPOINTMENT
Get the Professional Dental
Care that you deserve.
Call (604) 278-2738
Get your dental checkup
Home