Richmond's Premium Dental Care
ORA Dental Care Clinic
ORA Dental Care provides cosmetic, preventative, restorative, and family dentistry services. If you're looking for an experienced, caring dentist in Richmond, look no further than our dental care team. We serve patients of all ages, from children to adults to seniors. Our office is simple and modern, and our staff is easygoing, friendly, and considerate.
We work hard to promote a welcoming, compassionate environment for our patients. We're always happy to explain the process for any treatment and will never pressure you toward anything that makes you uncomfortable. We strive to provide honest treatment, and Dr. Tang & Dr. Young will go over the treatment options so you can make an informed choice.
Our office is conveniently located on the North East corner of No. 3 Road and Westminster, adjacent to Vancity. There is plenty of free parking available, and our facilities are handicap friendly. With Saturday available, we offer convenient scheduling options for your busy lifestyle. We are always happy to welcome new patients, with dental insurance or not. Call today to request a consultation or second opinion (some minor limitations apply).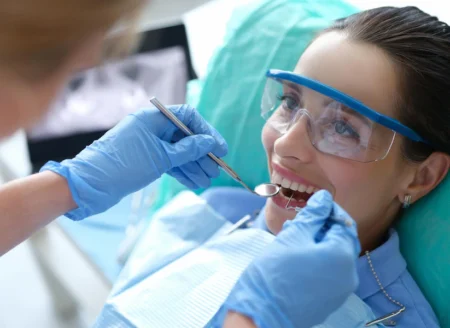 Accepting Insurance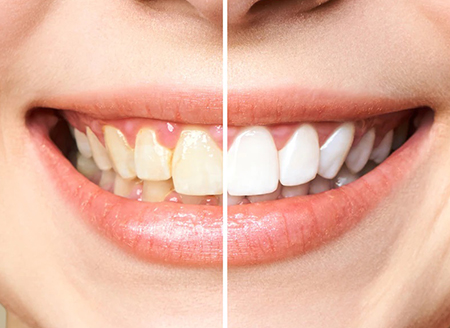 Innovative Technology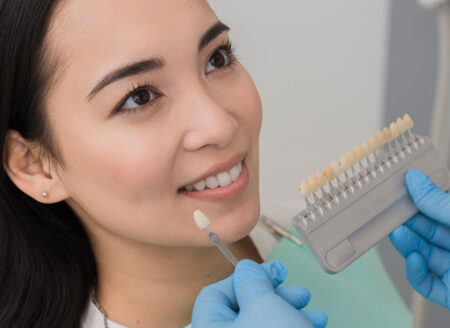 Registered Dental Hygienist
Family Dentistry
BOOK YOUR ORAL EXAM OR DENTAL CLEANING
ORA Dental provides complete family dentistry services for all ages. When it comes to your regular dental care, it's important not to delay your cleanings and exams. Scheduled exams are important because they can identify issues before they become serious problems. With digital X-rays and an inspection of your teeth and gums, your dentist can monitor your oral health and even detect oral cancer. Our dental hygienists can remove plaque and tartar buildup and help prevent cavities and gum recession with a thorough dental cleaning. Call (604) 278-2738 today to book your appointment. We're currently welcoming new patients!
Our Family Dentistry Services include:
Oral examination

Oral cancer examination

Periodontal examination

Tooth examination

Biting, chewing and grinding check

Dental cleaning

X-rays (digital for minimum radiation)

Pediatric and geriatric dentistry – all ages

Interceptive orthodontics – serial extractions, growth manipulation
CALL (604) 278-2738
Get your dental checkup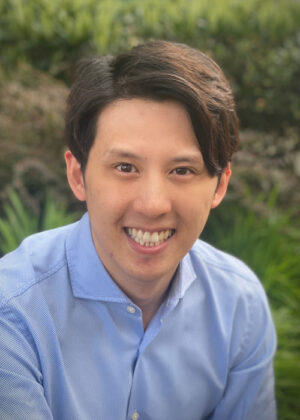 Dr. Raymond Tang
BDENT Bsc.
Dr. Raymond Tang has a keen interest in restoring function and aesthetics to a balanced occlusion for adults and even young teenagers. Continuing education has always been a focus for Dr. Tang. Due to this, he is constantly updating his knowledge regarding function with key institutions such as California Implant Institute and The Pikos Institute. This experience has allowed him to implement advanced surgical procedures to replace teeth even in areas where there is not enough bone to lay the prosthesis on.
He is a graduate of the Advanced Implant surgery and grafting program taught under the supervision of Dr. Louie Al-Faraje, who is a leading authority in creating techniques for oral implantology procedures. Dr. Tang is also an Invisalign provider who uses Propel Orthodontics to shift teeth as quickly and painlessly as possible. This involves innovative devices and procedures in conjunction with traditional braces / Invisalign to get quicker results.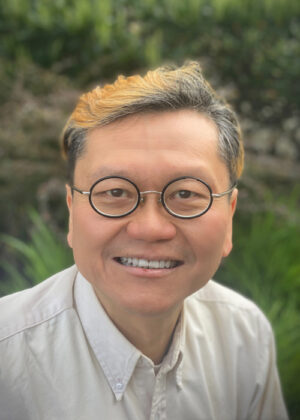 Dr. Jones Young graduated from the University of Manitoba with his D.M.D. in 1987. Dr. Young is the sole proprietor and operator of his practice and has been in the Richmond area since 2004. Existing clients
have been coming to this practice for decades due the consistency, honesty, and professionalism we provide. Our patients come from all over the Lower Mainland including Maple Ridge, Coquitlam, North Vancouver, Surrey, and Delta. Take a look at our reviews, and you'll see why our patients have trusted us for so many years.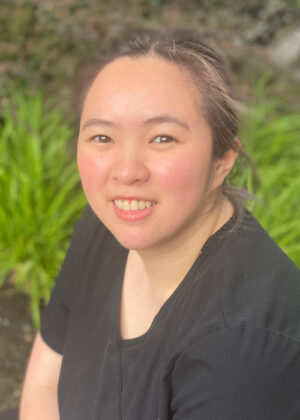 Jerica
Registered Dental Hygienist
Jerica was born in Philippines and grew up in the lovely Richmond BC. Before becoming a dental hygienist, Jerica worked as a dental assistant to general dentists and specialists. Jerica went on to receive her Bachelor of Dental Science in Dental Hygiene at the University of British Columbia and has provided care to individuals in the community and long-term care facilities. She loves to interact with patients and make them feel comfortable during their visits. She finds it rewarding to emphasize the importance of maintaining good oral health, as well as ensuring patients leave with a smile. On her free time, Jerica is a video gamer, cook, singer, and cherishes spending time with her loved ones.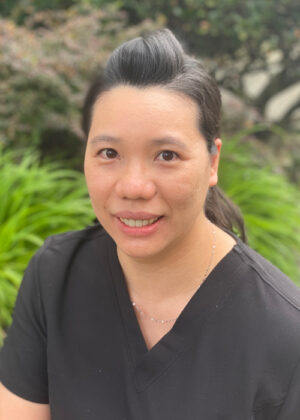 Rachel
Certified Dental Assistant
Rachel is from mainland China, she speaks Cantonese, Mandarin and English, and she gained her dental assistant diploma from Vancouver community college. Her goal with every patient is to help them become comfortable with their treatment. She helps the dentist with the patient's progress moving forward to get the best results. She takes time to explain each procedure as treatment progresses so that patients have a full understanding of their dental care. In her free time Rachel likes to spend time with her daughter.
Zidny
Certified Dental Assistant
Zidny is a Certified Dental Assistant here at Ora Dental Care  and has graduated from Vancouver Community College. When assisting, Zidny strives for the best patient care by delivering enthusiasm and assuring patients always feel welcomed and comfortable in the dental chair. She enjoys all the aspects of dentistry, and owes it all to her sister for introducing her to this field. When Zidny is not working, she can be found spending time with her family and friends. She also looks forward to travelling and expanding her education in the future.
Donna was born in the Philippines, and moved to Canada. Shortly after, Donna started her career as a dental assistant in 2016. Donna can be found assisting our doctors in numerous dental procedures and lending a helping hand wherever is needed at the office. With her cheerful personality, her goal is to make sure patients are comfortable at each appointment. When she is not working, she enjoys spending time with her family. Donna is a proud mother of 3 children and is happily married.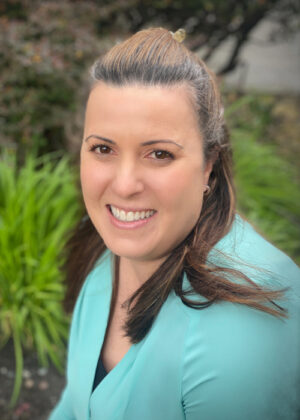 Siea was born in North Vancouver and raised in Langley BC. Siea graduated from the Dental Receptionist program in 2001 and started her career as receptionist and currently, office manager. It is very important to Siea that every patient is treated with care and understanding. She strives to provide excellent service to both her patients and her dental team.
Loretta
Patient care coordinator
Loretta was born in Hong Kong and moved to Canada over 20 years. She is fluent in English, Cantonese and Mandarin. She started working in the dentistry since 2012. She feels privileged to be in a career that she loves. She enjoys the joy of helping people and seeing patients satisfied after their visit to the office.
In her free time, she enjoys spending time with family and friends, watching Korean dramas, trying out different restaurants.
I have been a patient of Dr. Young for 6 years and never have thought about changing dentists. He has always given me the best dental care and has been gentle and kind. I have never been a person who enjoys the dentist but I do not hesitate to see Dr. Young when I am having any teeth issues. Satisfaction guaranteed.
Fantastic Staff And Welcoming Environment. Absolutely fantastic dentist and staff. They have the upmost quality of care and make you feel so welcome. Dr. Young fixed my chipped tooth while I was pregnant. He was completely reassuring and it was pain free. I continue to recommend him to all family and friends. Thank you for your great work.
Dr. Jones Young is very professional and family friendly. His work is detailed and thorough. His work ethic is about 'what is best' for his patients, not about the bottom line. I will travel any distance to have my teeth be in Dr. Jones Young skilled expert care. He shows concern with his patients, a rare trait in modern dentistry. Try him, you will be impressed!
About